"All eyes on Halima Aden: The runway star shattering stereotypes," was the tagline that Vogue Arabia chose to accompany the gorgeous model from St Cloud, Minnesota, welcoming her to the long line of beauties who have graced the magazines cover. This groundbreaking cover, featuring Aden in a full Hijab, is the first of it's kind, heralding in a new age of diversity in fashion.
Aden came to America at the age of 6 after being born in a refugee camp in Kenya. She became famous after making waves during the Miss Minnesota 2016 beauty pageant, where she was the first contestant in the pageant's history to wear a hijab, and then a burkini during the swimsuit segment of the competition. She was later signed by IMG models and has since become the first ever hijab wearing model to walk international runways as part of a major agency. So far she has walked the catwalk at Milan fashion week, London modest fashion week and will act as a preliminary judge at this years Miss USA 2017 pageant.
Aden went on to gush about the cover shoot on her instagram, saying 'that surreal and dreamlike feeling the moment you see yourself on the cover of @voguearabia cannot be explained! I'm beyond appreciative for the opportunity to grace the June cover!'
Now it seems like the sky's the limit for the 19 year old, who then later in July became the first hijab wearing model on the front cover of Allure magazine.
Accompanied by the caption 'Muslim. Model. Destroyer of Stereotypes.' the young beauty is opening the gates for millions of young Muslim women wanting to make it in the fashion industry.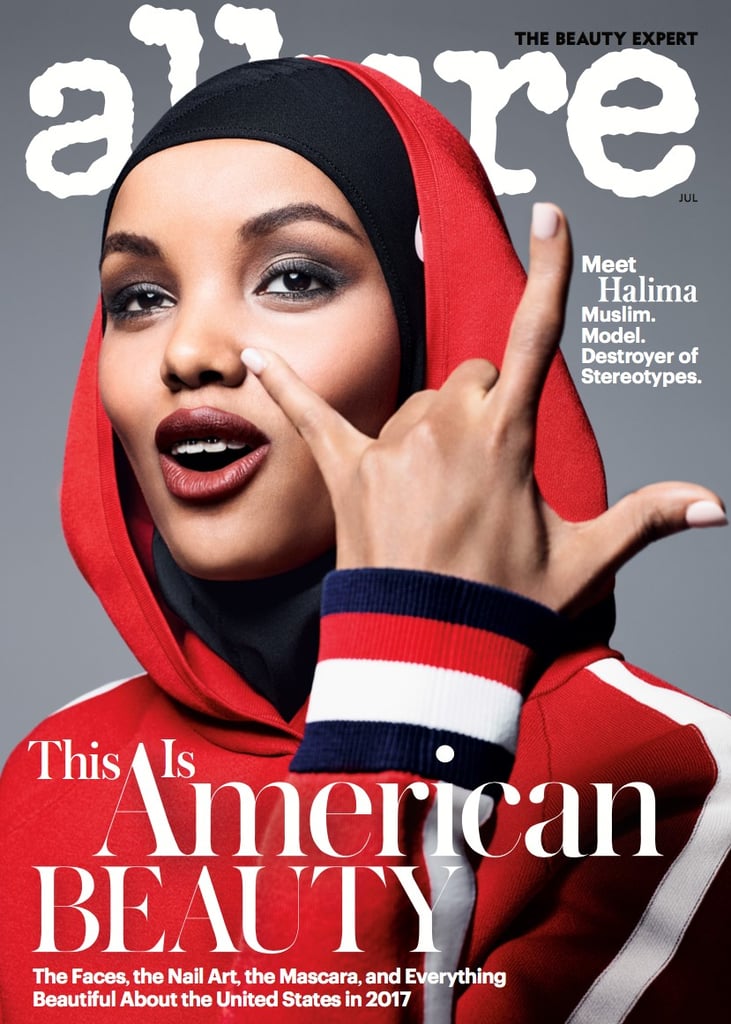 As a pioneer in the modest fashion world, founded in 2002 even before "modest fashion" was a phrase, we at Artizara have a lot to celebrate in Halima's success. Hopefully this will only be the first of many beautiful Muslim women emerging into the ever changing and accomodating world of fashion. Congratulations Halima!